Commercial Features
Hustler zero-turn mowers for land owners offer the best of both worlds - the convenience of a residential ride-on mower and the durability and precision of a commercial one.
The fabricated steel deck ensures that your mower can handle the toughest of jobs, while the extended warranty gives you peace of mind.
Whether you need to maintain a large lawn or just want to make your neighbours envious of your immaculately kept grounds, Hustler Zero Turn Mowers have got you covered.
Explore Hustler's land owner zero turn models to discover the best professional lawn maintenance machines, with superior comfort and durability for large residential lawn care.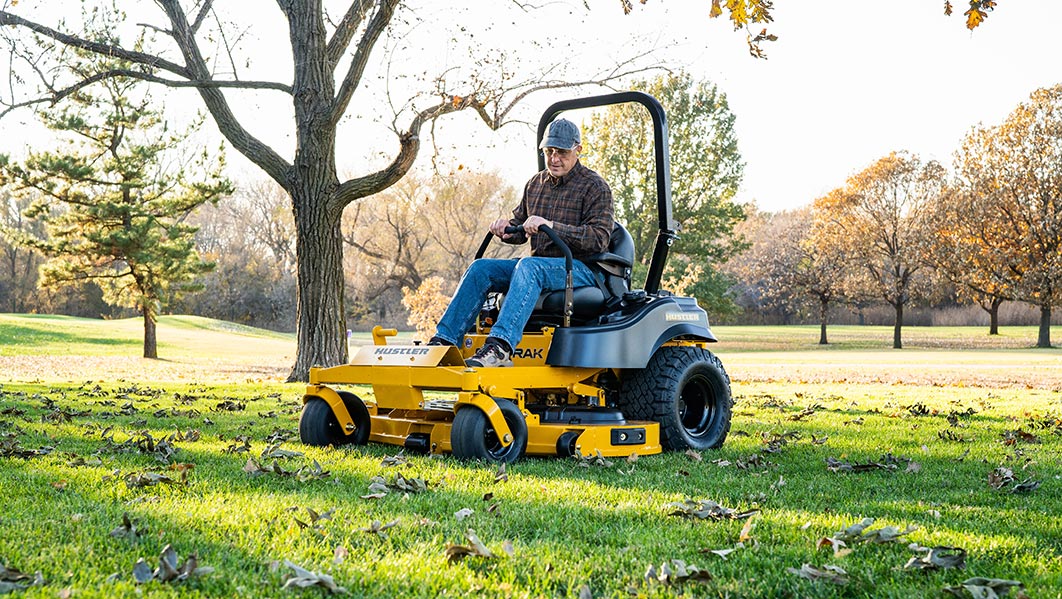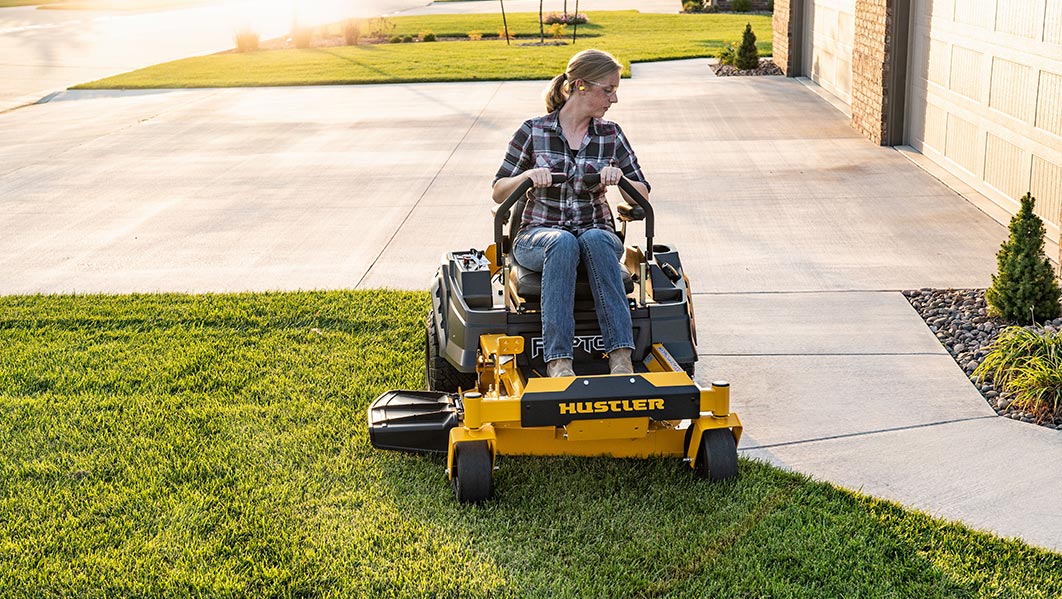 Reliability
Hustler residential zero-turn mowers are the perfect solution for landowners looking for a reliable and efficient way to maintain their property. Unlike walk-behind mowers or cheaper ride-on options, Hustler provides a faster, more efficient cutting experience that saves you time and energy. With Hustler, you can take back your weekends and spend more time doing what you love.
The zero-turn technology allows for quick and easy maneuvering around obstacles, making mowing your lawn a breeze, and the durable and rugged design ensures that your Hustler mower will be with you for years.
Invest in a Hustler zero turn mower today and experience the difference it can make for your lawn maintenance.