On now at your local Hustler dealer!
Some things have to be experienced hands on... Your local Hustler dealer is here to help!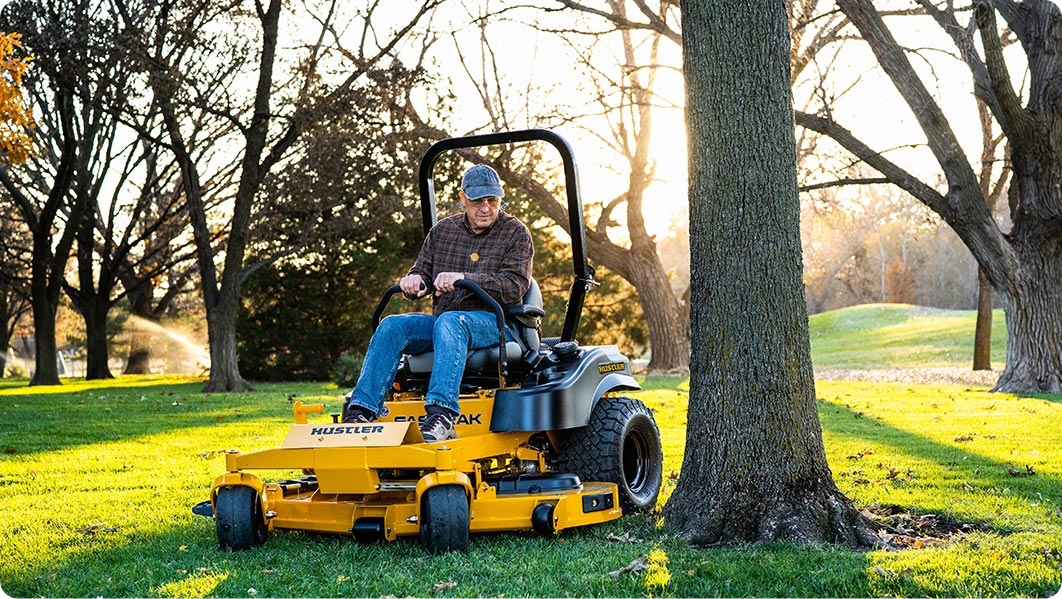 The Hustler Dealer Experience
You can't kick tyres online!
Experience a new Hustler zero turn up close at your local Hustler dealer.
Take a seat and get comfortable. You may never want to get off!
Adjust the deck, feel the lap bars, and picture mowing made easy with Hustler.
Take a closer look at the welds and reinforcements on the fabricated steel deck.
Grab hold of the thick steel chassis rails and give them a good shake!
When you rely on your mower to make a living, it has to be rock solid.
You can't leave these things to chance!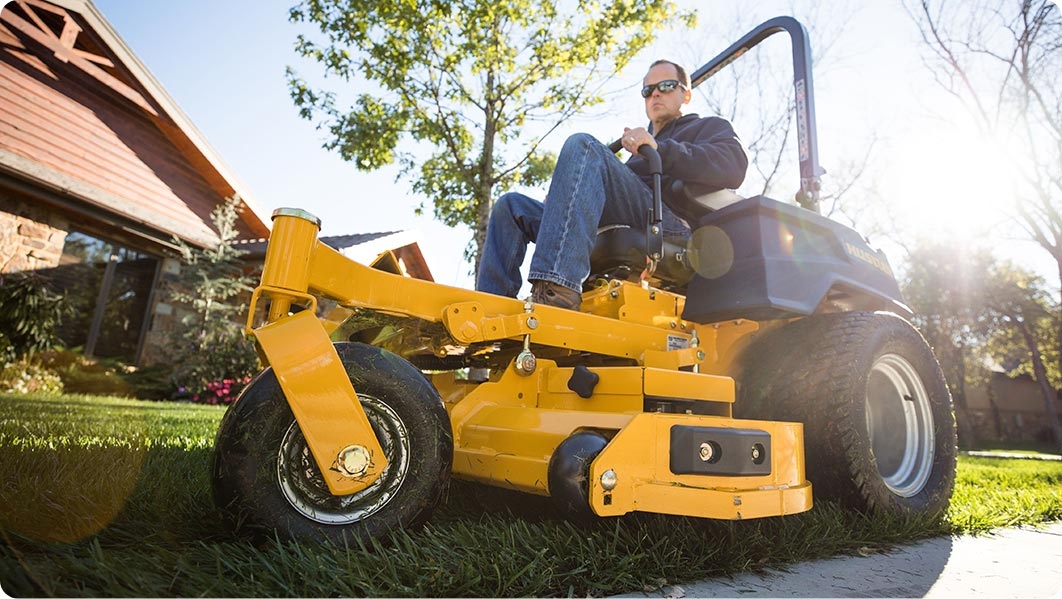 Get Comfortable.
Hustler seats are the best in the business.
Jump on, sit back and get a feel for your new office....
With everything close at hand, and ergonomic features in abundance, the seat of a Hustler mower is a great place to be.
Fire Up!
When you're satisfied a Hustler mower feels right, then it's time to fire up the powerful Kawasaki engine and take it for a test drive.
Once you're rolling, Hustler's comfortable and responsive SmoothTrak steering gives you the precision control you need to get around all kinds of obstacles with ease.
Steer like a pro in no time!
On-site Demonstrations Available.
To really get that Hustler feeling you need to get out on location, and cut some real grass in your world.
Many Hustler dealers offer on-site demonstrations.
Contact your local dealer to book a hands on demo at your preferred location, and be sure prior to purchasing that a new Hustler mower is right for you and right for your home or business.
Picture how a Hustler works in your day to day routine, and see how much time you'll save each day with a new Hustler.
The little things are imprtant, like making sure your new Hustler mower fits well on your trailer.
While you're at it, make sure it fits through your gates and gets around to all the places it needs to on your property.
And of course, make sure you have the right sized parking spot reserved for your new Hustler mower in your shed or garage!
When you buy a Hustler mower you become part of an exclusive club.
A group of people in the know. People who live and breathe the daily hustle.
It's an important choice, and your local Hustler dealer is here to help.
On hand and ready to give you the time and advice you need to buy a better zero turn mower.
A zero turn mower that's just right for you, your business and your lifestyle.
With over 100 Hustler dealers around Australia, your nearest is not far away!
Book a Demo at your local Hustler Dealer.
Choose a Hustler model to demo.
Contact your local Hustler dealer directly about the Hustler product you are interested in:

Need more advice?
Talk to an expert at your local dealer. Discover the right Hustler to suit your needs: