The FIRST zero turn mower. The BEST Zero Turn Mower!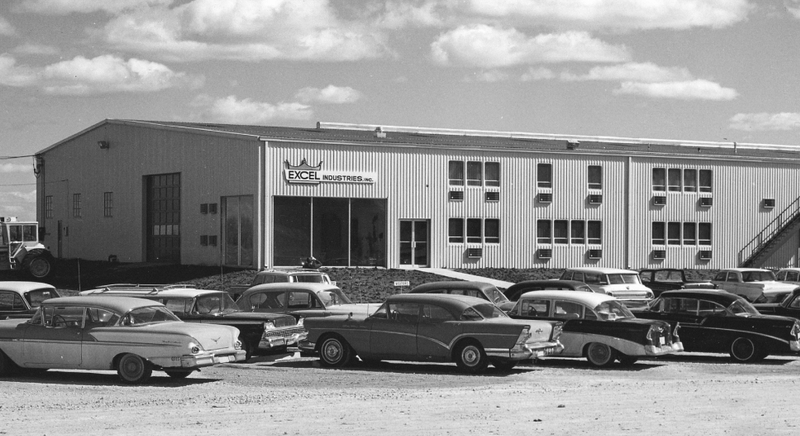 WHERE WE STARTED:
Back in 1960 Hustler's parent company, Excel Industries was founded in Hesston, Kansas and produced cabs for combines and tractors. Since tractor cabs were not pre-installed, farmers would tell Excel what style of tractor they used, purchase a cab to fit, and install it themselves.
As the tractor industry evolved and stand-alone cabs for farm equipment became obsolete, Excel Industries expanded into the turf maintenance equipment market.
THE FIRST ZERO TURN MOWER:
In 1963 a genius named John Regier recognized the need for a riding mower that could maneuver uneven landscapes. So he invented the first twin-lever zero-turn mower from basic mower parts and farm machinery.
This new mower cut grass and steered like no other. It could circle a flagpole or reverse directions at a fence line, with a turning radius of zero.
When Mr. Regier presented his design to Excel Industries in 1964, the timing was perfect. When they saw the zero-turn mower in action, they knew it would revolutionize the mowing industry.
Under the direction of Roy Mullet, Excel began production of Hustler mowers at its plant in Hesston, Kansas.
From that first zero turn mower in 1964, Hustler has a long and proud history of innovation and leadership.
A history of building zero turn mowers that are fit for purpose, with uncompromised functionality and build quality.
When you choose Hustler, you're with the original and still the best zero turn mower.
OVER THE YEARS:
Hustler have made many improvements to the original zero turn concept, but have always remained true to our core value of delivering a solution to meet our customer's needs.
From simple but useful innovations such as SmoothTrak steering and the integrated park brake, to commercially focused features such as the unique HyperDrive oil cooling system, and fold up wing deck for easier transportation of a wide area mower, Hustler always have the operator and the task at hand in mind.
Hustler create solutions to better complete mowing jobs large and small. Covering a range of sizes and specification levels to suit demanding landowners, up to large commercial mowing fleets.
TODAY:
In late 2021, Excel Industries joined the Stanley Black & Decker family of brands.
The partnership has allowed Excel the opportunity to increase production efficiency and showcase its range of premier commercial and residential zero turn mowers to a wider audience of consumers.
THE FUTURE:
Across the world, Hustler signifies strength, durability, grit and tenacity.
As we continue to build and grow as a brand, we keep our values, customers and end-users at the forefront.

Want to learn more about your next Hustler Mower?
Research