Zero Turn Mowers that front up ready to work!
When your name rides on your equipment, there's no time for down time!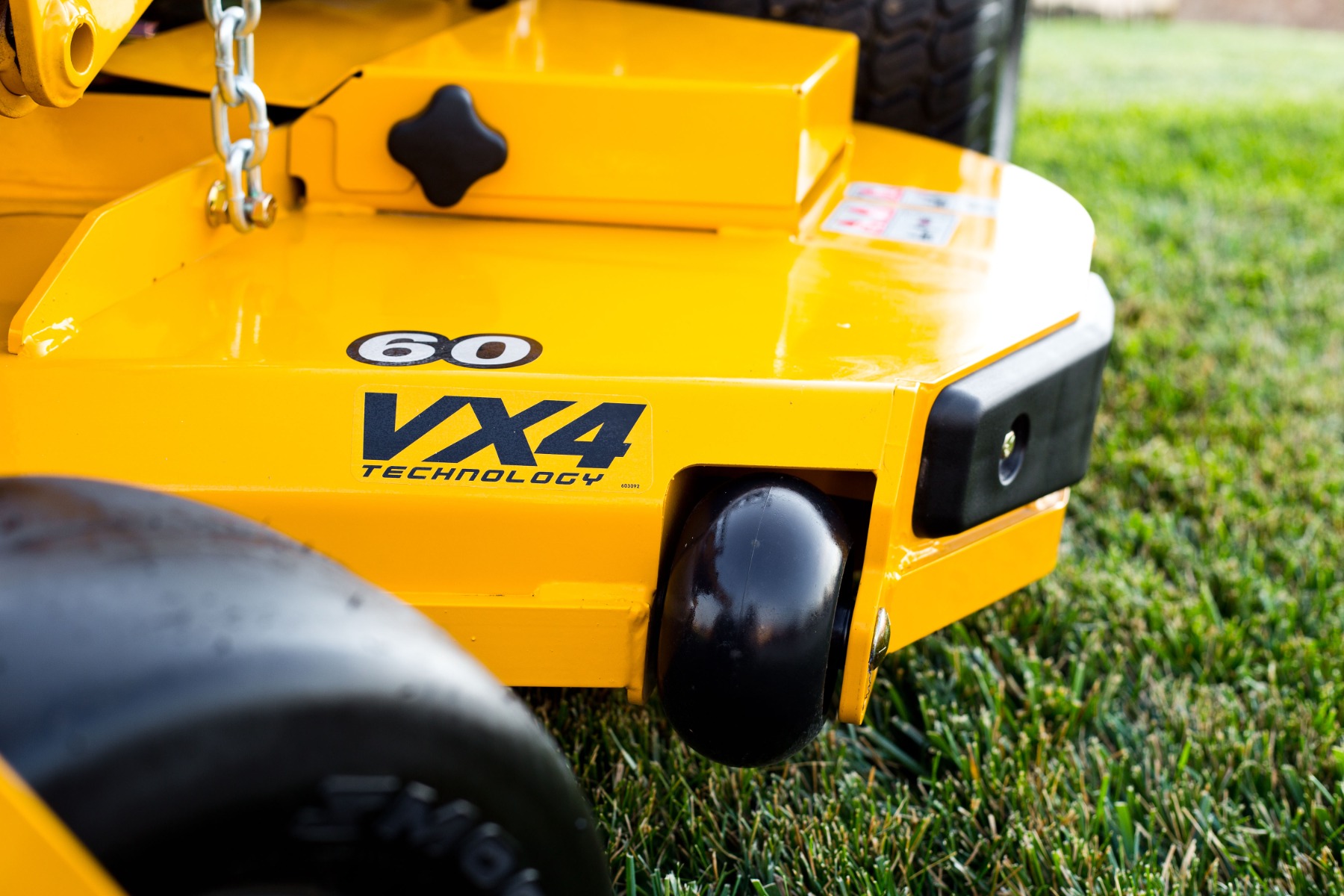 Strong Fabricated Cutting Deck
Every Hustler mower has a strong fabricated steel cutting deck.
You wont find a thin stamped deck in Hustler Country.
Choose a commercial grade machine from the X-One or Super Z range and get an even stronger VX4 fabricated steel deck.
VX4 Decks have several stregth and functionality advantages for commercial operators, including:
Heavy duty 7 gauge steel construction with additional 7 gauge reinforcements around the deck edges and spindle mounts .
Heavy duty greasable spindle housing, with debris shilds and blade bolt impact guards.
Adjustable front baffle allowing for a precise cut during different seasons or with different types of grass.
Side wear guards, front bump bar and forged discharge stiffener.
Underside deck wrappers and upper 7 gauge deck reinforcement provide extra front to back support.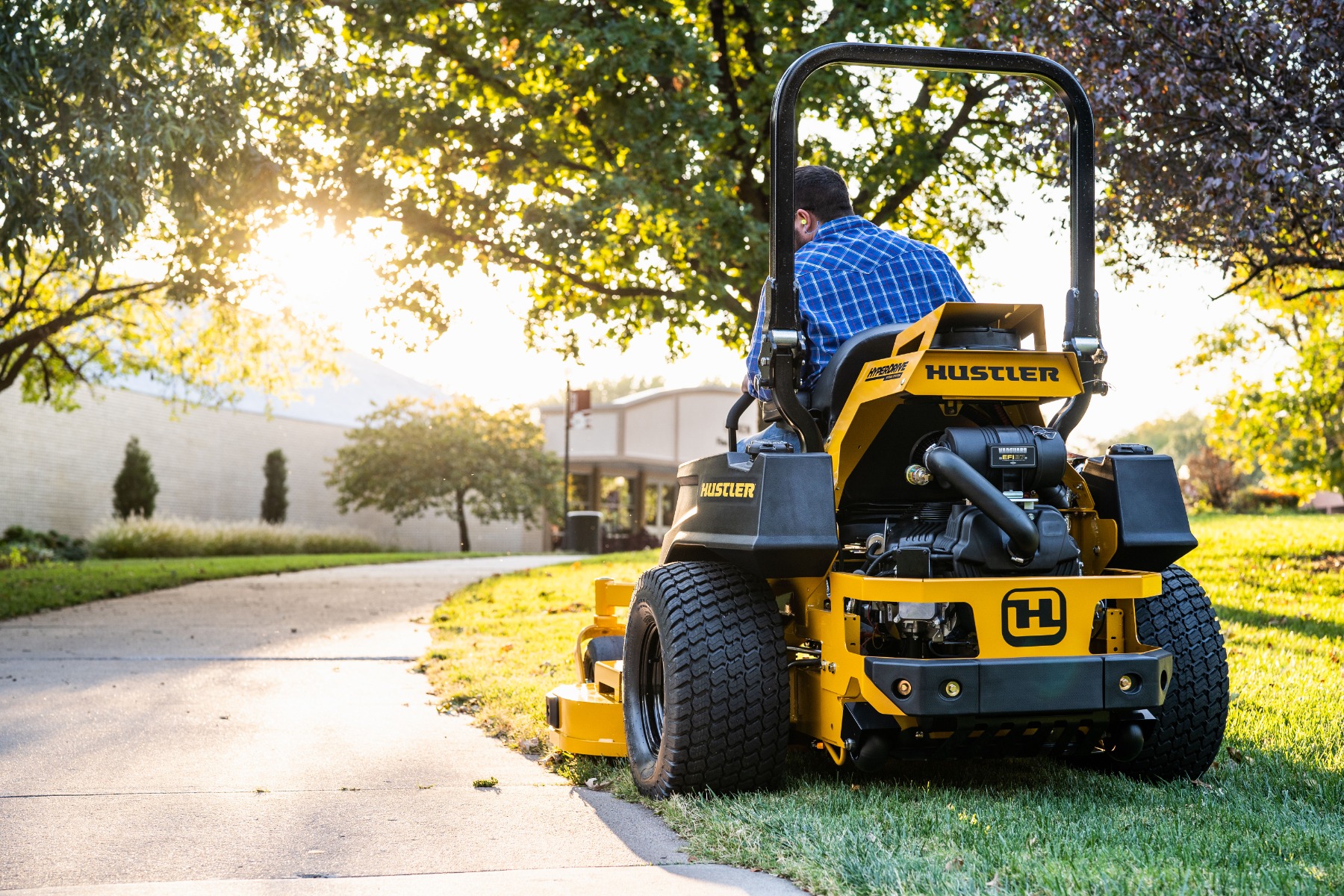 HyperDrive cooling system.
Reducing the temperature of the oil in your wheel motors is key to extending the life of your hydraulic system.
Standard on Super Z HD and Super 104 models, Hustler's exclusive HyperDrive system helps do just that with temperature regulation and tough components designed to keep your mower at peak performance.
HyperDrive features:
Industrial grade slipper piston pumps, with stainless steel high pressure oil lines.
Oil Cooler. High capacity 3" thick, 10" x 10" aluminium oil cooler with filter screen ensures oil does not get too hot.
Cooling Fan. 9" fan with an integrated directional shroud. Pulls air through 100% of the oil cooler.
Huge 11 Litre Oil Resevoir, with internal cartridge filter and drain plug for easy maintenance and a cooler, cleaner running, longer life system.
Parker premium TG extra high-torque wheel motors. Patented extra heavy-duty torque link with a 60:40 spline geometry for industrial strength reliability and performance with larger axle, shafts and bearings.
Hot oil shuttle Sends hot oil from the wheel motors directly to the cooling system, regulating temperatures for increased life and performance. Industry exclusive.
Do you have a preferred Hustler model?
Submit an enquiry with your local Hustler dealer, directly from the Hustler product listing you are interested in:

Need advice on the right Hustler for you?
Find your local Hustler dealer on our dealer locator. Talk to an expert and find the Hustler that best suits your needs: